This is Angie Chen, M1 student at IMD Lab.
We had open campus last weekend and demonstrated our researches to visitors.
Here I would like to share with you and show some pictures I took that day.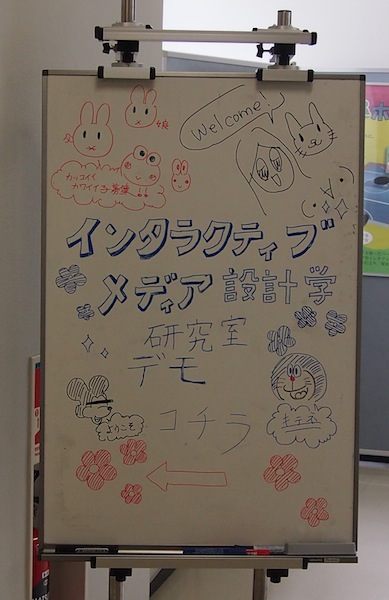 welcome sign outside the demo room!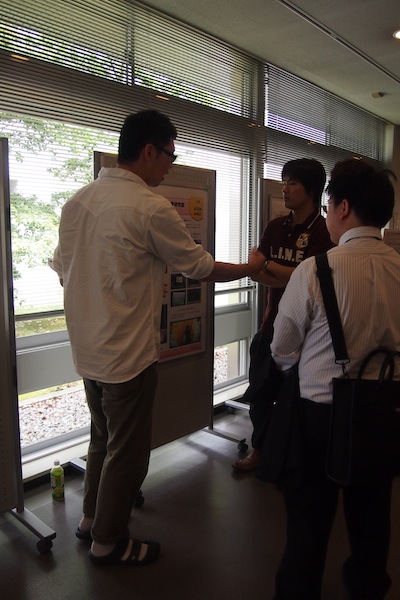 This is Katayama-san and Kubo-san who were at the first floor to introduce our lab.
(Jaakko was there as well, but he's about to guide a person to our lab, so wasn't in the photo. Sorry.)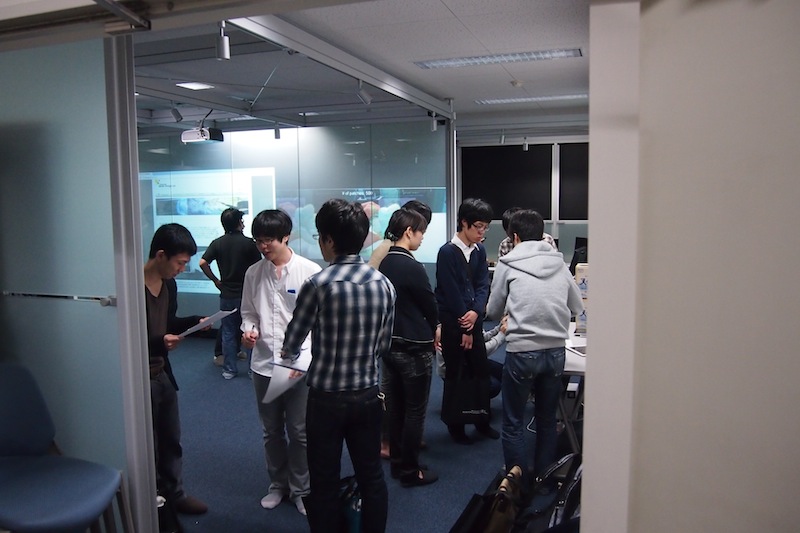 The view from the entrance. We had many students and visitors that day.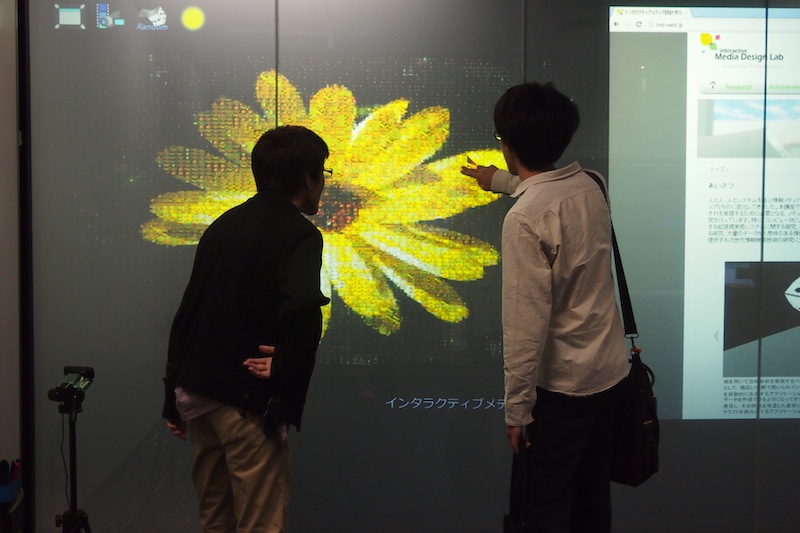 Kimura-san was explaining PhotoMosaic (フォトモザイク).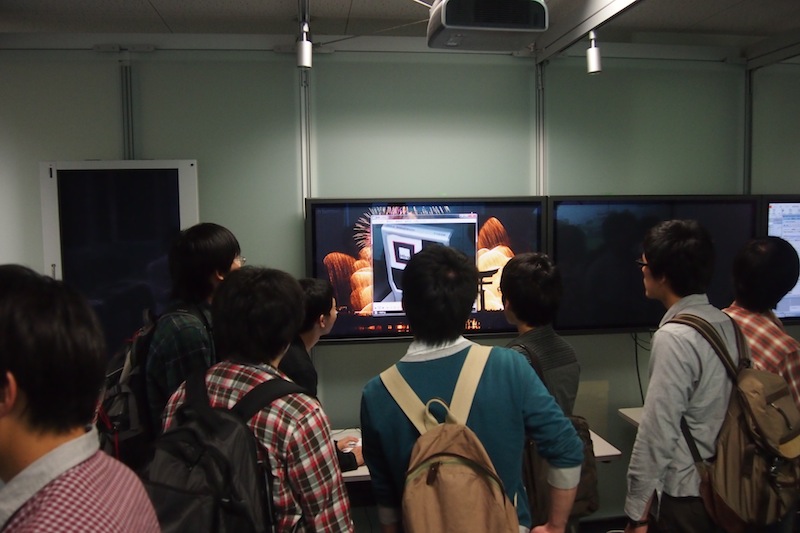 Zoomable AR system presented by Okada-san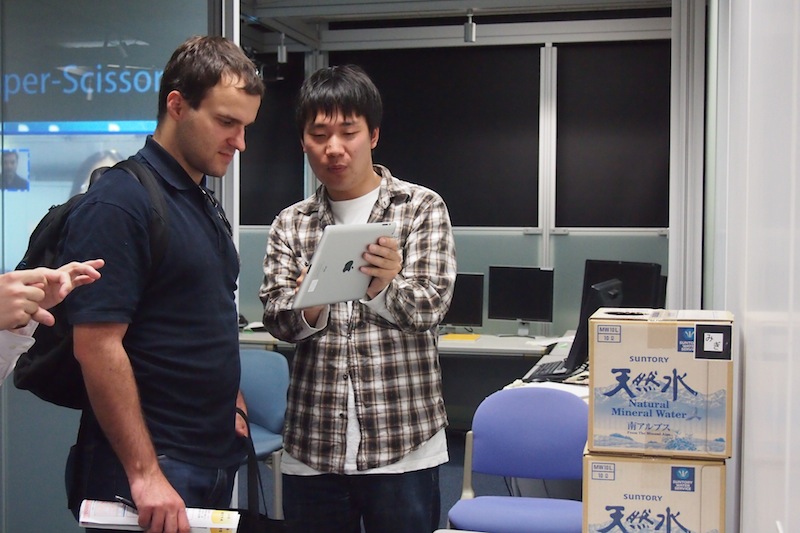 Terawaki-san was introducing the system to a foreign visitor.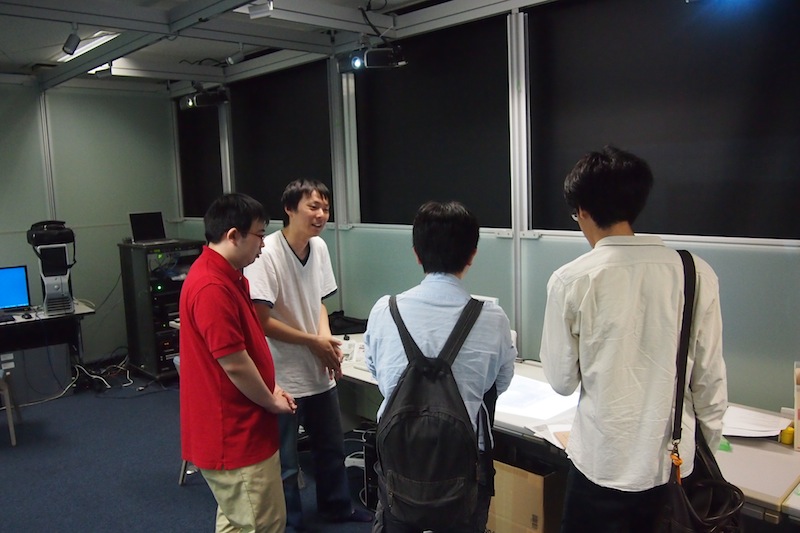 Magic Light introduced by Zhang-san and Ozawa-san.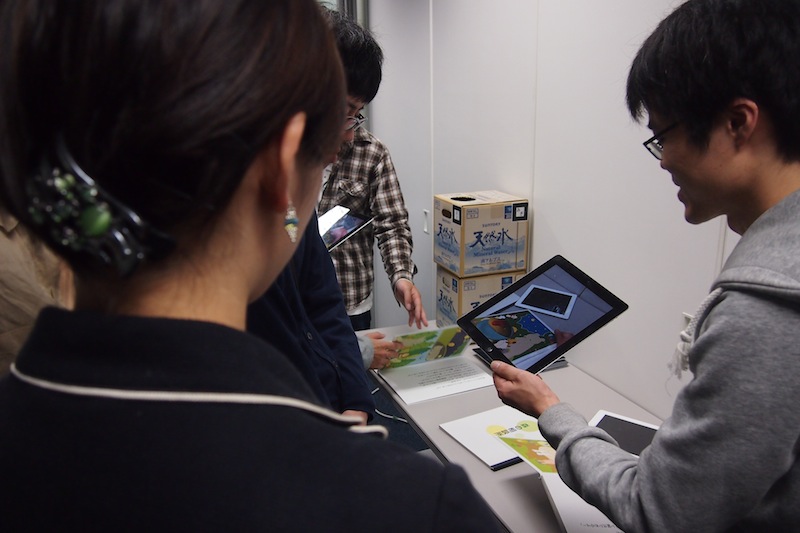 Magic book presented by Kim-san!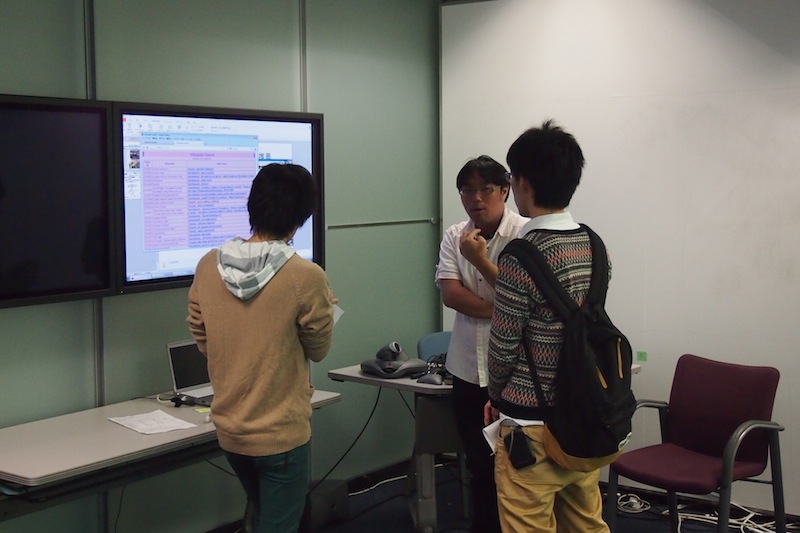 And this is Keyaki-san introducing his system.
(Sorry that couldn't show you all the photos because of the space.)
Many questions were asked and discussed that day.
Some students even  brought their proposal asking for comment.
It's glad to see people are interested in our researches.
Over all, it was a great experience for me since I haven't joined open campus before.
If you have a chance, please come and visit us and/or join us. 🙂
Best.